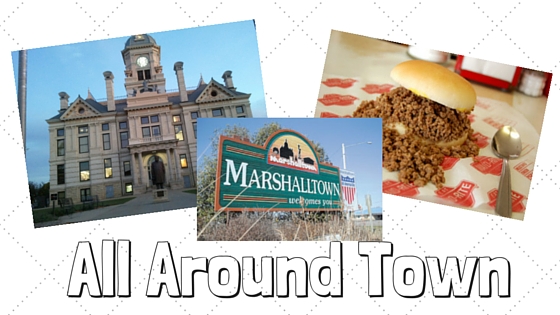 Though spring is not officially here (come on March 20), signs of it are everywhere! The snow is almost gone, the birds are singing, and the temperature is mostly above freezing. This nice weather can't keep us inside! There is so much more to see and do in the spring, especially here in Marshalltown. Here are a few ways to get out and about this early spring around town:
Tot-town for "tots": Tot-Town is an indoor playground geared to children ages 2-5. Climbers, riding toys, balls and running room are available. Adults must actively supervise the children they bring. This program is absolutely FREE with no advance registration. It's at the Veterans Memorial Coliseum, Marshalltown.

Storytime at the Marshalltown Public Library: The current theme is Spring Stories and features stories, songs and finger plays. This is open for a younger audience with preschool welcome. For more information, visit here.

Marshalltown City Parks: Marshalltown has several city parks that are great to visit and be active. Don't forget to visit the Riverview Park as well. Maps of the parks can be found here.

Take a bike ride: The Linn Creek Greenbelt Recreation Trail is a great bike trail that runs throughout Marshalltown and the country. The Iowa River Rail Trail will be complete soon and connects the 34 miles from Marshalltown to Hardin County. Grimes Farm along the Linn Creek Greenbelt Recreation Trail is a great stop to see the natural landscapes of Iowa.

The Fisher Community Center Art Gallery is a treasure to behold. Between the French Impressionist gallery and the extensive pottery collection, there is something for everyone. The Ray Frederick Gallery at Marshalltown Community College, displays local artists work and is open to the public. It's a great way to view and support local art. If you enjoy these you can sign your kids up for after school classes. More information can be found here.
Though is so much more to do and see! Check out the Marshalltown Convention and Visitors Bureau for upcoming events in Marshalltown and Marshall County.
These are a few of the ways we get out and about. Where do you like to go to get out of the house? Tell us in the comments below!