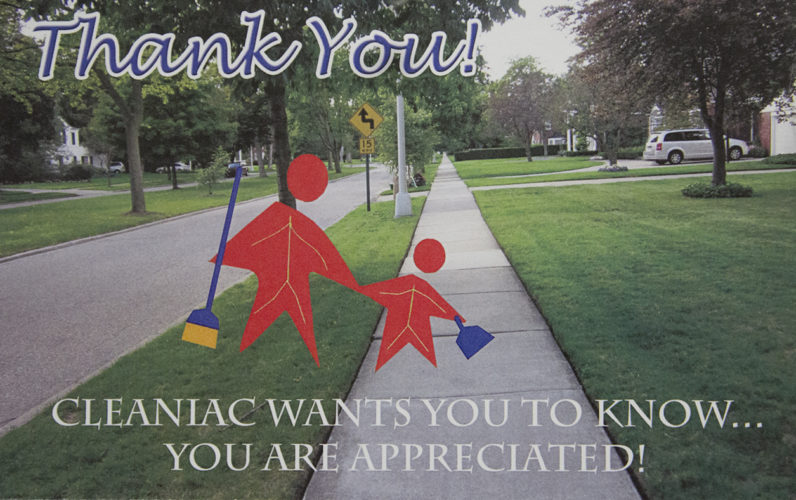 Marshalltown's "Cleaniac" program works because volunteers team up together to beautify city parks; however, it doesn't have to stop with playgrounds and picnic areas. Cleaniac is starting a new initiative this season with the "THANK YOU" card. This card can be sent when you witness somebody doing something to beautify their property. Repairing the exterior of their home, picking up garbage, fresh landscaping, etc..are all ways to recognize a neighbor for their hard work.
To honor them, Cleaniac now has a link in the Facebook page that allows you to commend them, through ordering a card. This is a free service that the Cleaniac team is providing at this time. A member of their team will check your message and get the card sent out. If you do not know the persons name that you want to recognize, that is okay..no name is needed.
For more information on the Cleaniac program, click here!