The Linn Creek Arts Festival and the Downtown Street Dance, was amazing! If you couldn't make it this past weekend, you truly missed out. They couldn't have asked for better weather, what-so-ever. It was in the mid-70s, a nice breeze was blowing and it didn't get humid. It was perfect outside! Here are some highlights from the festivities this weekend:
The Linn Creek Arts Festival:
Gorgeous weather! We really could not have asked for a better day. LOVED BEING OUTSIDE!
The Art: Oh My Goodness. The art was just simply stunning! From beautiful pottery to intricately carved wood pieces to jewelry to lawn art, there was something there for everyone! (We might have gone home with a few pieces of jewelry.)
The Atmosphere: Everyone was there! Well, we know that isn't possible but it seemed like it. We kept running into our clients, our friends, family, etc. Good music was playing all over the place and we just couldn't help ourselves getting down and having a great time.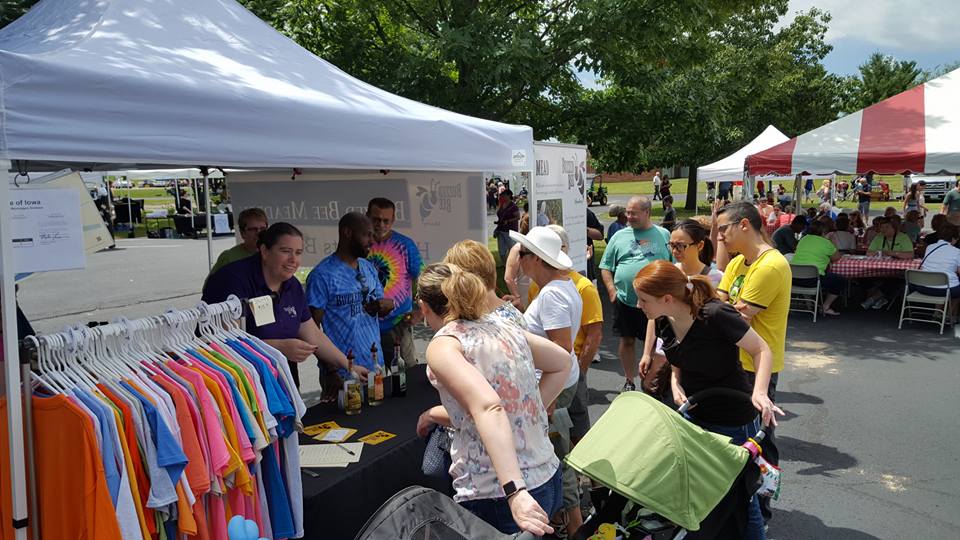 Photo courtesy Neil Dalal.
The Food: So much food and so many great vendors! We ate to our heart's content. Not to mention the awesome tastings from Buzzbee Meadery, Iowa River Brewing Company, and Confluence Brewery and Exile Brewery both from Des Moines. Great drinks, great food, great fun!
Opening the Door to the Arts: Downtown Decorated Doors
The ability of our community artists is just stunning! From dragons to Jean Seaberg to patriotic to gorgeous landscapes, these artists did it all. Plus, it dressed our downtown up something fierce. #workit. The community really rallied around this and came out to vote for their favorite.
First place was "I Love America," located at 14 E. Main St., by Missy Sharer. Second place was "Garden Path Scene," located at 12 E. Main St., by Amy Panther. Third place was "Fall Trees," located at 3 1/2 W. Main St., by Teresa Wall, Wendi Stanley and Kelli Sponseller-Thompson.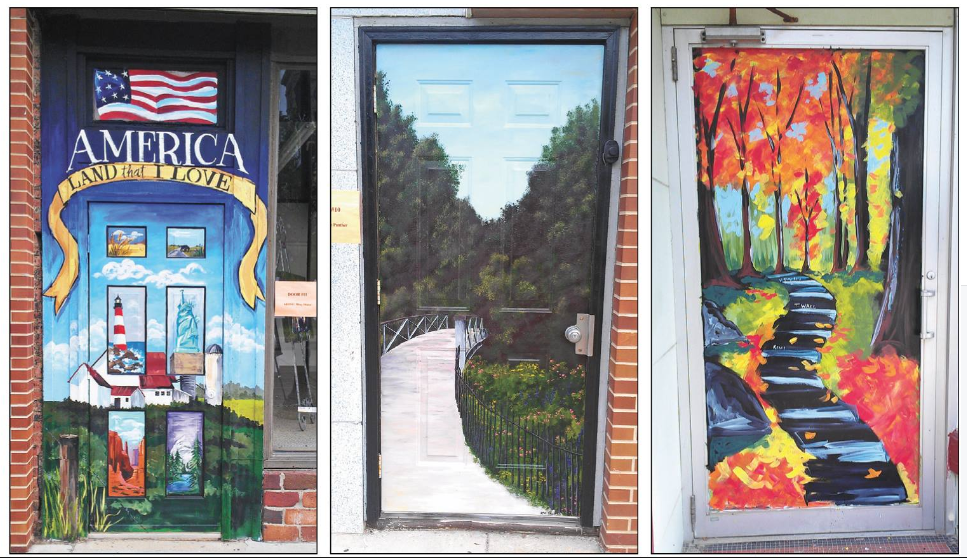 Photo courtesy of Times Republican.
Downtown Street Dance:
Such a great time! Though a little warmer than in the morning, everyone came out to party. We put up balloons and banners and multiple signs to call everyone's attention to the dance. Route 66 nailed it as they put out good tune after good tune. People were dancing and we all were jammin' to the beat. The MCBD board did a great job serving and grilling pork burgers along with Chiefs Tupper and Ryerson, and Randy Wetmore and David Barajas.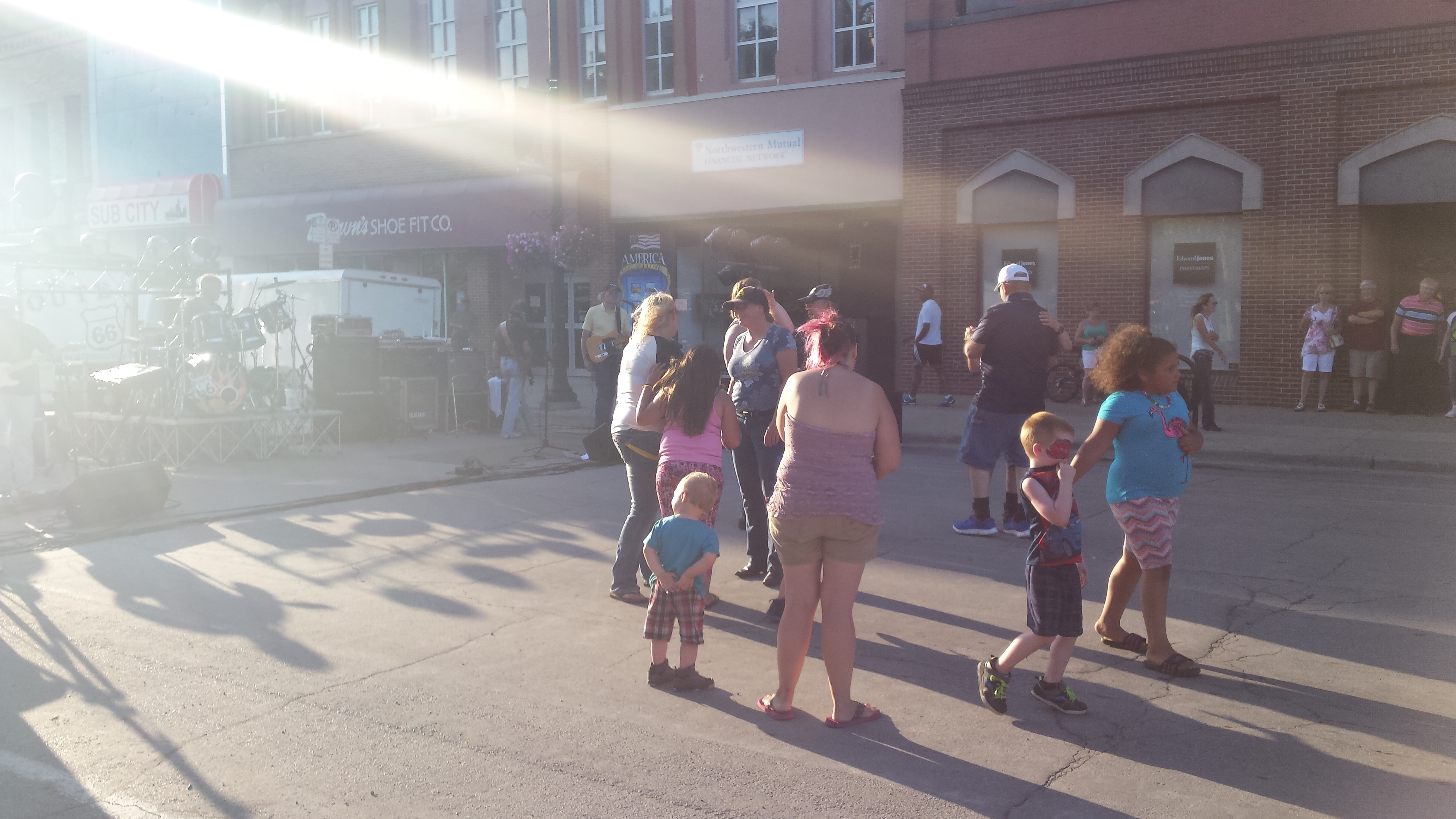 Photo courtesy of Rheba Yost.
We would like to thank all the volunteers who helped set up, tear down, serve food at the dance, Dairy Queen North for supplying ice cream, JBS for the pork burgers, HyVee for the meal fixings, Farmer's Savings Bank, Independent Insurance, Midnight Ballroom, Lions Club, Aaron and Michelle Buzbee, and everyone for coming and celebrating our downtown!
This is why we support our downtown and serve on various boards and committees. By being part of the community and bringing the community to have festivals and celebrations, we are enriching our own lives and the lives of those around us. We believe in giving back to our community, and it's wonderful to see our community reach out and continue to better itself. Serve your community! Get to know your neighbor. Together, we can make Marshalltown a greater place to be!
What was your favorite part of the weekend festivities? Tell us in the comments below!