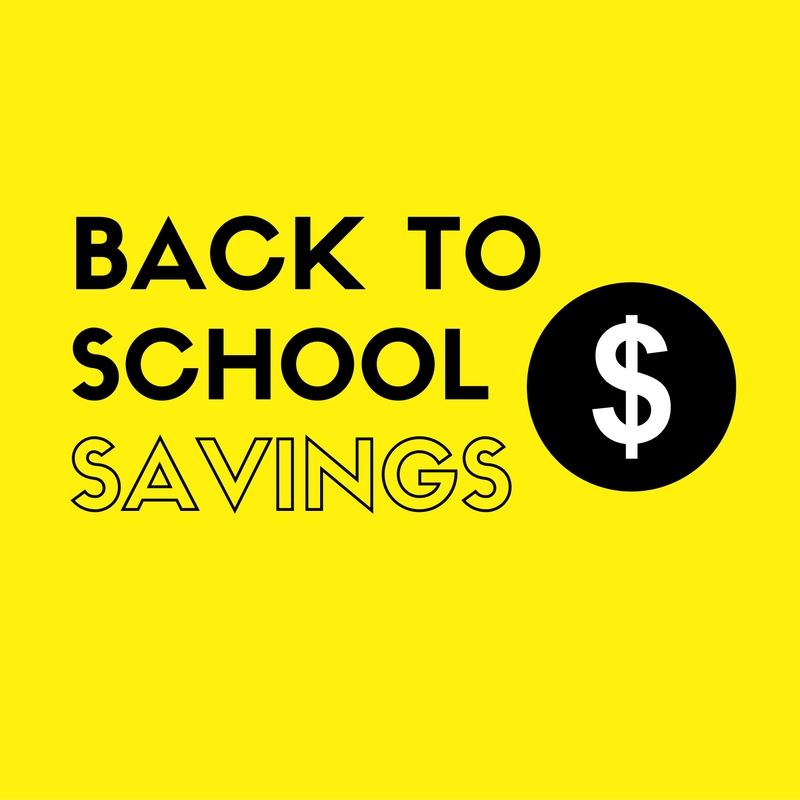 Can you smell it? The woodiness of fresh pencils, the clean, blank paper notebooks, the plastic of newly zipped backpacks, the brew of coffee and panic of teachers all over. What do these smells signify? It means SCHOOL IS STARTING!! We love school, the learning, the friends, the new topics, everything. We just love school! Back to school isn't always pleasant for families as they prepare to purchase new clothes, school supplies, shoes, sports equipment, etc. This can get super pricey, but with some smart shopping and saving it doesn't have to be. Here are some tips for saving big when going back to school.
Do you really need it? Every kid loves getting new crayons and markers, but do they really need a brand new box? Does their old box still work? If so, use it. Old pencils laying around? Sharpen those bad boys up and get to work! Reusing what you have.

Look for hand-me-downs or gently used clothing. Boys are harder on clothes than girls, generally speaking. Brand new clothes can get expensive, especially if your kid(s) will outgrow them in a couple of months. Host a clothes swap with some neighbors or look at a thrift store or garage sales. A lot of these clothes are gently used and can be worn again. This may not apply to shoes or sports equipment.

Sales and cash back are your friends! Taking advantage of sales or loyalty rewards can help big time. Remember that if you are using a store credit card to get it paid off at the end of the month so your debt doesn't grow or accumulate. Partner up with a friend too, as sometimes by combining purchases on one card you save more when you can apply coupons and in-store cash rewards. There are some who excel at this and to them, we salute!

Shop off-season. End of season transitions is the best time to buy clothing for the next year or season. You have buy a little big to account for growth but for your older kids (or yourself) you most likely won't change in body size, so it's a good time to purchase clothing. Same with coats in the summer, you can buy and save.

Donate left-over or new school supplies. We all have that unopened package of notebook paper or folders that were never used. There are a lot of families that can't afford the basics of school supplies and by donating unused or new supplies to the schools or charitable organizations is a great way to give back to your community. If you find a great bargain on something for your kids, but an extra for the school or someone you know who needs it.
There are many more ways to save, such as off-brand versus brand-name, school lunch versus bringing your own, etc. These are five easy ways to save money on your children's back-to-school needs. Be on the lookout for free physicals for sports, reduced prices on haircuts, and other deals to help the transition from summer to school.
What is your favorite thing about back to school? Tell us in the comments below!