As we prepare for this weekend's Valentine's Day festivities, whether it's a date night with the girls, date night with your special someone, or a "treat yo'self" kind of evening;
there's one relationship we might need to work on: the one with our home.
Let's face it, when is the last time you gave your home a little lovin'? We, thought as much. You might even be at the point where you might not be in love any longer. If you are totally at the point where you can't stand your home it might be time for a new home (see our previous post). If you want to rekindle that connection here are five ways to fall head over heels for your home.

Find everything a forever home.
Tired of seeing clutter everywhere? Put it away. A few hours of brain power and elbow grease can clean up any room. There are several options for cute containers to store away clutter and organize any space. We like these cute metal ones from Target: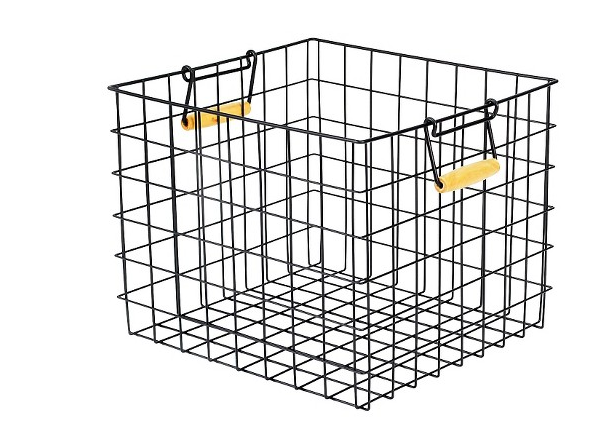 Making the place feel organized can totally make the sparks fly.
Liven up the place with some new accessories.
There's no better feeling than purchasing a new pair of heels, a new dress, or some new sneaks. That same feeling applies to your home when you spruce up it's "wardrobe". New colorful throw pillows instantly add excitement and good feelings to a room. Hang up those pictures you have been procrastinating on. Switch out your artwork with a new frame or a completely new style. Adding a pop of color in a room helps encourage those warm fuzzy feelings.
Host a decorating swap.
A decorating swap is like a garage sale but better! You get together with a bunch of your friends and you bring nice no longer wanted home decor items and you swap them with you neighbor. Tired of that gold mirror? Trade it for your friend's awesome vase. It's a win win all around! This a great way to spruce up your home without spending major dollars.
Get those repairs done.
Nothing makes you less happy than things that don't work properly. Fixing those issues definitely increases your happy-meter. Plus if you are handy, the satisfaction of a job well done is icing on the cake. For help on how to set on up Real Simple has a great article on how to get started.
Bring it flowers.
Your home won't know the difference between silk roses and real roses, but it does appreciate the sentiment! Adding green space and plants, whether fake or real, adds a homey touch while making you smile. There have been scientific studies that show that adding fresh flowers to a room boosts happy feelings and improve moods significantly.
We hope these tips help rekindle those feelings and love your home. Happy Valentine's Day!