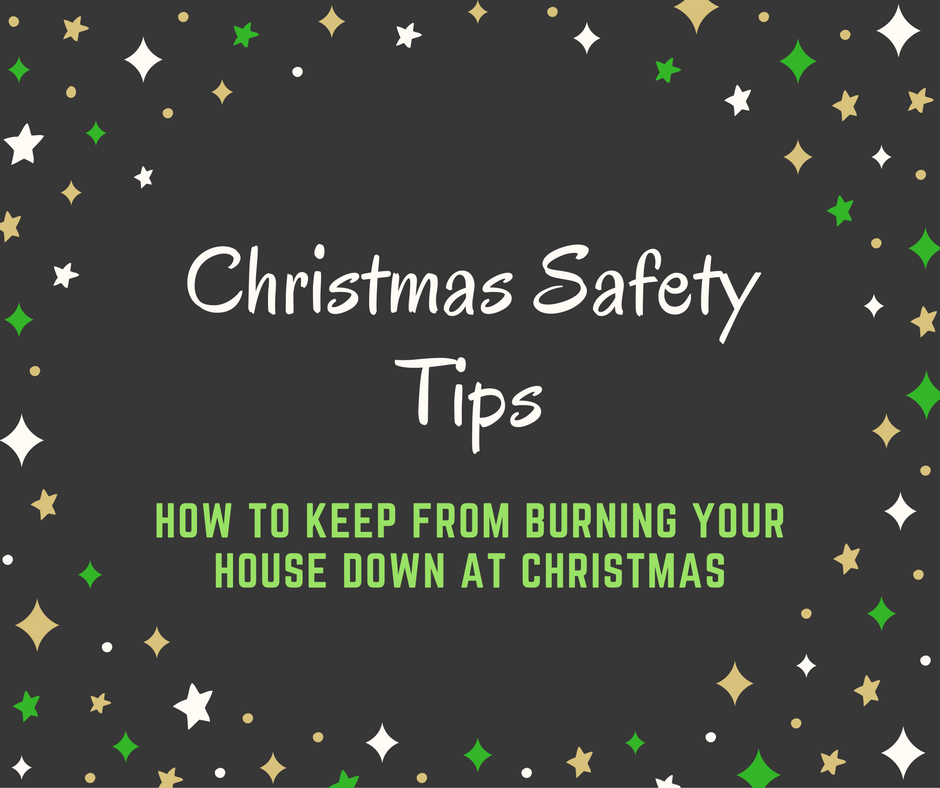 Happy December! It's officially Christmas season! Lights on the houses are up, most decorations are hung, and snow is in the forecast. As we revel in this festive season, we need to remember that our safety comes first. With so many lights plugged in, fires going, and goodies being baked, we need to make sure we are being safe and not creating a perfect storm for fires. Here are things to remember when decorating for Christmas.
Make sure your lights work. Plug your strands in before you put them on the tree. Look for any broken bulbs. Make sure the wiring is sound. If they work before you put them on, the less of a chance you have for them to catch something on fire from short circuiting.

Don't overload the outlet. This is one of the number one causes of house fires in the winter. If your plug in has only 2 outlets, then plugin only 2 things, one of those shouldn't be an adapter for more plug ins.

Water your tree! If you are a real tree fan, you need to make sure you keep it moist and watered. A dry tree is the other number one reason for Christmas house fires. Sweep up those dropped needles. Don't place your tree near open flames. Make sure you water it every day. Talk to your tree provider for the best methods of watering your tree.

Put your lights on timers. Leaving your lights plugged in and on forever isn't good for your lights. Put them on a timer so they only turn on when dark and shut off when light first hits. This is also a good idea for an inside lamp that will turn on during the normal hours of when you would be home, if you plan on being gone for the holidays.

Hire a chimney sweep. Before you light your first winter fire, whether in a fire place or a wood-burning stove, make sure the flue is clear and your chimney is cleaned from leftover soot. A clogged chimney can lead to carbon monoxide poisoning if the chimney can't properly ventilate.

Make sure your smoke detectors work. This is super important any time of the year but especially during the holidays. If you don't have any get some! It's work the $25 cost for security knowing you will be alarmed if a fire breaks out while you are sleeping.
Have fun baking those cookies, wrapping those gifts, and decking the hall! Be safe and be aware of the potential hazards are in your home. Better safe than sorry! Plus, you don't want Santa to come down a dirty chimney. What ways make sure your house is fire-hazard free?