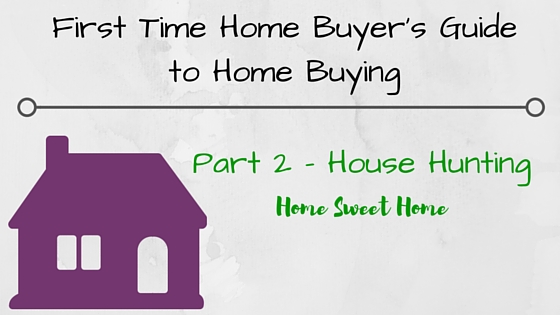 In Part 1 of our "First Time Home Buyers Guide to Home Buying Series" (don't you just love that name?) we talked about Financing.
Now that you have your finances in order, it's time to start looking for a house. We know that from your #shiplap t-shirt you are a Fixer-Upper expert and that you relish watching the Property Brothers. You know what your dream home is, but do you know what you should really expect? That's why we are here to help. Here is what you should actually be looking for when looking for your first home.
1. It fits within your budget.
This is super important! If you buy outside of your budget, you a) can't afford it, b) could maybe pull the extra payments, but won't be able to enjoy life's privileges, c) can't afford it and d) can't afford it. Granted there are some exceptions, parents helping out, having extra funding you were hoarding, etc., but when looking at homes you should be looking for what you can afford in your budget including the monthly payment, insurance, maintenance cost, utilities, new furniture, etc. If this total is over your max budget, then maybe that house isn't for you.
2. Look for the neighborhood.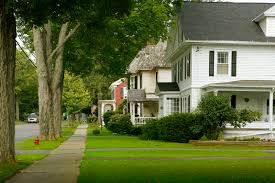 This is important for many reasons! If you have, or will have, children, you may want to consider what schools are nearest the home, how many parks are in the area, and how many neighbors are close by. Furthermore, location can help or hurt when it comes to resale value. A carefully chosen home in a wonderful neighborhood with updates needed, can be one of the smartest investments you can make (yes, you need to do the updates for that added value).
Also pay attention to commercial or recreational facilities that are near the home you're considering. Located across the street from a landfill; or perhaps a local racetrack? Even though these items are not directly related to the home, they will affect price.
3. Look at the roof, and other major structures.
Of course, there are many pieces of the home that need to be in good shape for you to even consider the home. But the absolute basics are the roof and foundation! If everything about the house is absolutely perfect for you, but three of the four basement walls are buckling inward? Two words: walk away. Foundation repair is certainly possible, but 'affordable'? No. And don't even think about covering up those issues! It was a known issue when you purchased the home and you will need to disclose that same information when you go to sell the home in the future.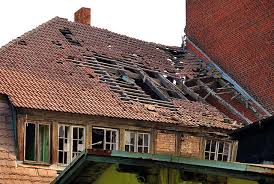 Same goes with the roof. Notice lots of waves, cupping, or curling? This indicates that the roof is near the end of its useable life. You, your possessions, and loved ones will be under this roof, take a close look! Not sure exactly what to look for? Hire a roofing professional (who is licensed) that will give you an honest opinion on the roof. A small inspection fee can save you several thousands of dollars if the contractor finds defects in the roof.
No home will be perfect, but these are major items you should look closely at. This is exactly why your Realtor will encourage you to get a home inspection. With our experience, a greater peace of mind can be had when the proper professional is consulted on your area of concern. (Learn more on home inspections in next week's blog.)
4. Room size - is this house enough room or can you find a way to make it work?
Be realistic about how much space you need. If you have 5 heirloom China hutches that you cannot bear to part with, tell that to your Realtor! We want to find you a dining room or family room that can easily accommodate your beloved hutches. This also applies to large couches, entertainment centers, and bedroom furniture. Know what you can part with and what you can't.
Conversely, if you're single and travel a lot for work, perhaps you require less space. Talk to your Realtor about your lifestyle and how you plan to use the home. Do you like to entertain a lot? Or do you enjoy having a large garden? Interior and exterior size matter. Small yards are easy to maintain, but may not accommodate that pool and swing set you're planning to add.
5. Painting and flooring are always changeable: this does not necessarily make or break the house!
You'd be surprised how many people cannot see past bad paint colors and dated carpeting/ flooring. If you can see beyond this, you will be at an advantage! (see #2 above). It's also important to see past paint colors to help you take a realistic look at the home. Yes, today the kitchen might be a lovely shade of Big Bird,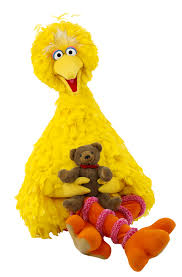 but ignore that! How is the storage? Are the appliances in great shape? It has your highly desired center island?? Guurl - paint that kitchen! You can probably have it done in a weekend and boom, dream kitchen! And all it took was some paint - look at how smart you are!
Apply this same thinking to flooring. If everything else about the home checks your boxes, but you make a sad face because of the stained living room carpet; remind yourself that this can be fixed! You may be surprised to see what an improvement can be made by a professional carpet cleaning. And yes, we mean professional. The cleaning unit you can rent from the local store vs. the equipment a professional has, varies dramatically. Get a quote for cleaning and a quote for replacement, and decide what's best for you!
6. It fits within your budget!
Because it bears repeating. What's the point of buying a mansion if you can't afford to furnish it or throw lavish parties, because you went house-broke and can barely afford the monthly payments? Okay, maybe not lavish parties, but you get the point. Buy what you can afford and everyone will be happier for it.
These are not, by any means everything, but the big points we think you should consider. Remember that aesthetics can always be changed, but the structure itself may not. Stay tuned for next week when we discuss what to look for during a home inspection.
We want to hear from you! What did you look for when you bought your first home?