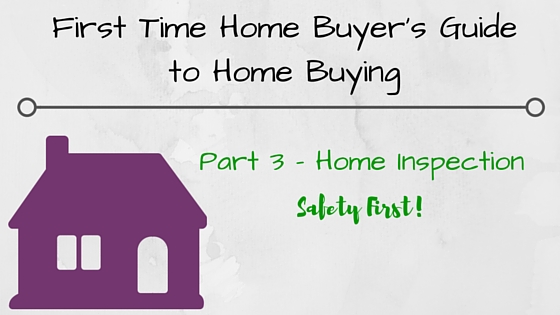 For the third part in our series, "The First Time Home Buyers' Guide to Buying a Home", we are discussing what you need to look for and from the home inspection process.
You have financing, you have found a house you love that meets your needs (remember our last post about this), and you put a lovely offer on the table. Now comes the very important home inspection. Cue the intense dun-DUN-DUNs!!!!! If you don't know what a home inspection is, it is where a home inspector (a licensed professional) comes in and assesses the stability of the home, reviewing the big parts like the furnace, ac unit, roof, electrical (what's visible), drainage, etc. They look for any major defects that would make the home unsafe.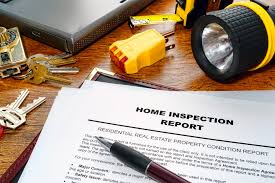 After the inspection is finished, the licensed inspector writes up a report on the condition of the home. You and your Realtor will receive a copy of this report in writing. It is important that you read this report carefully and determine what safety items you want to ask for. Remember, we are looking for safety deficiencies NOT peeling wallpaper and a crooked towel rack. We're talking about exposed wiring, a drain leak, rotted wood or siding, etc.
That being said, here's what to look for and expect with a home inspection:
Home inspections are not short. They can be up to four hours long. Be sure to be present so you can ask all the questions you want and check out anything you think could be suspicious. Also, a home inspection should just be you and (if you want) a significant other or friend or Dad, not the entire family/neighborhood. This isn't the time for your housewarming party. Be sure to attend the last hour or so of the inspection. It's important to let the professional do his/ her work uninterrupted, so they can focus on doing a quality inspection for you.

Ask questions! Be sure you understand everything the inspector is saying and be sure to be clear on what needs further investigation.

NEVER NEVER NEVER NEVER EVER SKIP A HOME INSPECTION! The few hundred dollars you spend on it could prevent thousands in repairs down the road. NOTE: some properties could be a sold "as is" and the buyer takes a chance on what is, but in most cases DON'T SKIP THE INSPECTION! You always have the right to a home inspection, even if it is for informational purposes only. (I.E. you can walk away from the purchase based on the report's findings, but you cannot ask the seller for repairs based on the report, if the home is sold "as is.")

Choose your inspector on experience and licensing, not price. You get what you pay for! Your Realtor should have some reputable options for you! Some inspectors have past housing experience that can make his/ her opinion more valuable to you. Also, we know Dad can "save the day" and knows a whole lot, but this is really a job for the professionals. Their licensing gives their opinion merit, which helps when it comes to asking the seller for repairs – both parties know the inspector is just there to do their job and are not biased.

Check the plumbing. If the inspector notes some concerns in the report, now is when we should bring in a plumbing specialist. Maybe things are just fine; maybe they are worse than the inspector thought. This is when a second opinion is incredibly important.

Electrical: Similar approach to plumbing. With ever-changing electrical and safety standards, it's best to consult a licensed electrician on your concerns.

Windows: Updated? Need replacing? Don't expect the seller to replace all of the windows for you just because they're not brand new. BUT do look for thermo pane leaks, cracks, and obvious wood rot. If many of the widows are in bad shape, this should be on your list of items to save up for to replace in the not too distant future.

HVAC system: You will find a variety of new, old, and ancient furnaces in homes! Of course, new is desirable, but not all that common. If it works, be sure to have regular maintenance and save up for a replacement. Don't forget about your energy company's rebate program for items like this!

COST? Home inspection costs are largely based on the size and age of the home. A large, older home will simply have more items that need to be looked at. In our area, home inspections are around $300 - $400.

Additional tests or inspections? Be sure to discuss with your Realtor if you'll be testing for Radon gas or termites in the home. These additional tests come at an additional cost, but if they are important to you, you should have them added!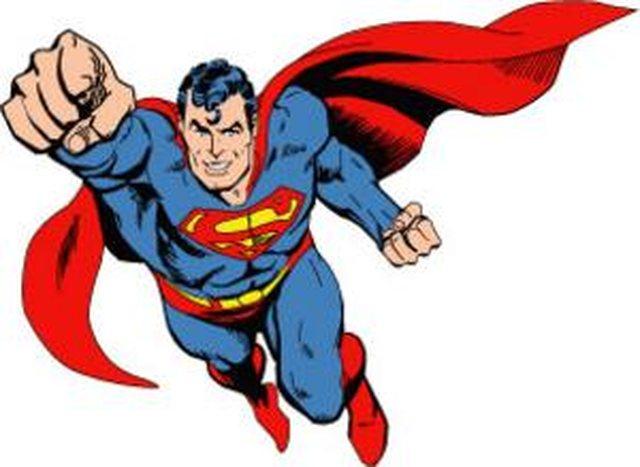 Home inspections are an extra expense but they are worth it! They can see issues you may not, and can help provide you with peace of mind that you're purchasing a solid home. (Remember though: your inspector is NOT superman, and he/she does not have X-RAY vision and cannot see hidden defects.)
Once the home inspection is done and you and the seller decide on who is doing what, then you can move forward with the bank's appraisal of the home! Congrats, you have now made it past the most challenging parts of the purchase (financing, offer, inspection, and repairs)! Should be smooth sailing from here on out.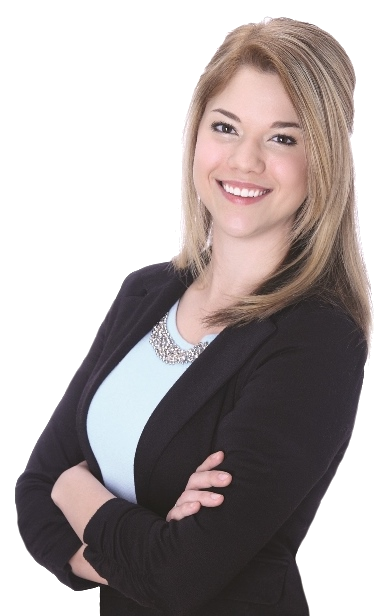 If you need advice or wanting to buy your first home, I would love to help!
Call me, Kelli, at 641-751-8284.