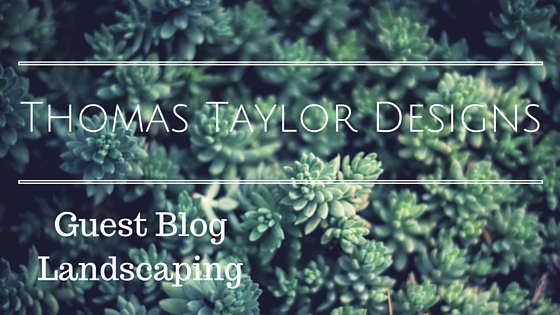 We have a real treat for you this week - a guest blogger! With the weather getting nicer and warmer, we wanted to talk about landscaping. How to make the outside of your house look as beautiful as the inside. We asked Tommy of Thomas Taylor Designs (and Kelli's husband) to discuss all things landscaping! Without further ado, have you met Tommy?
What is your background and when did you start your business?
I graduated from Iowa State University with a Bachelors degree in Landscape Architecture. I worked for several different companies before I started my own business in 2013.
What type of services does your business provide?
TTD specializes in designing, building, and maintaining your landscaping. We are experts in basic services like trimming and weeding, but we really enjoy designing and building custom outdoor entertainment spaces!
Tommy and co-worker working in the 13th Street District, Marshalltown. Photo courtesy of 13th Street District Facebook page.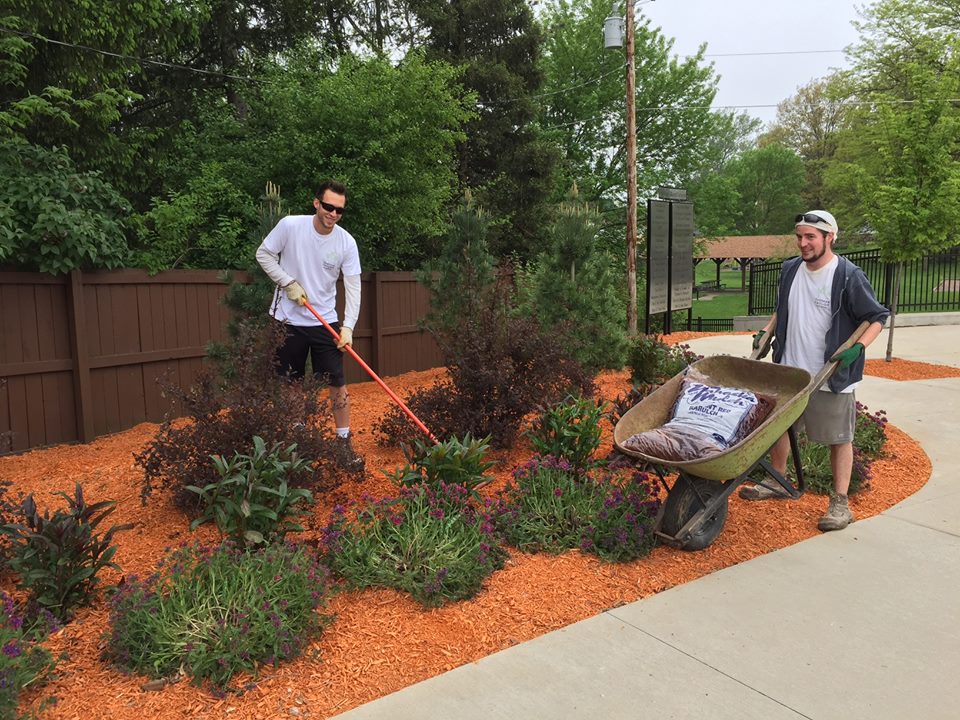 What should we do to prep our plant beds and landscaping areas?
When preparing your landscaping the top two things you can do is to pull weeds and mulch your planter beds. There are three easy things you should do to make your landscaping look great:
Remove all dead or sickly plants and stumps
Add compost to make new plants grow
Install edging to keep a clean line between lawn and plantings as well as help keep the mulch in.
When should you hire a landscaper?
You should hire one anytime you feel intimidated by any landscape project or problem.
What is the best tip you have for a beginner landscaper?
My advice to the novice is to take all projects one step at a time. Take care in properly placing a new plant. By this I mean taking note that if it needs sun, plant it in the sun, if it needs shade, give it shade, etc. Location, amount of sun and water all need to be carefully considered in order to make sure your plants last and grow healthy.
What's the biggest landscaping mistake people make?
When you have a large job, like a large retaining wall, you definitely need to call a professional. These projects typically take weeks to install. If done correctly these will last a lifetime, if not you have a bigger problem on your hands. Approximately 75% of retaining walls are incorrectly constructed. Also, be aware of buried utilities! Be safe and call the proper services to make sure you aren't digging into an electrical or gas line.

I'll leave you with this, every home owner deserves an incredible outdoor space that extends their living environment into nature!
If you are in need of landscape services, call Thomas Taylor Designs at 641.691.5991.
What is your favorite landscaping idea or solution? Let us know below!