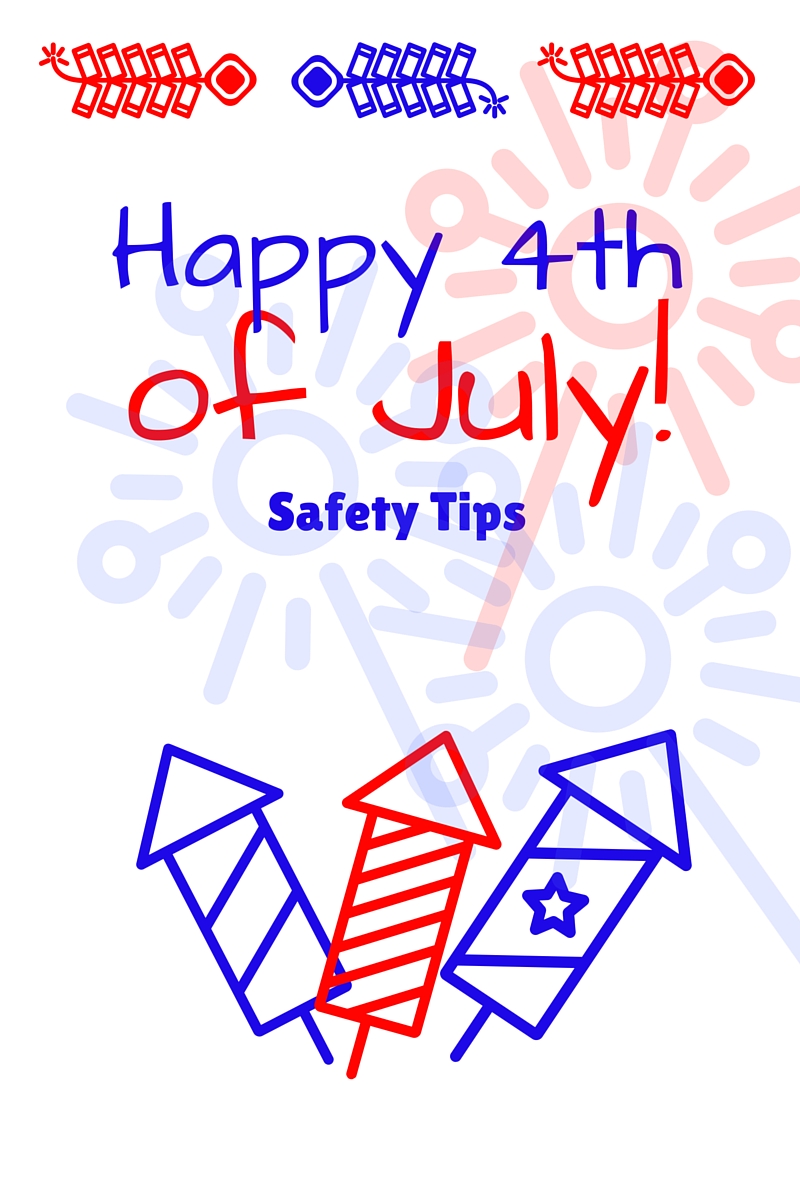 Happy 4th of July! Let the Stars and Stripes fly! Cue John Phillips Sousa's "Stars and Stripes Forever". Bring out the grill and light those fireworks, we are ready to celebrate our nation's birth!
So we might be a bit obsessed about the 4th of July, but who isn't?! With everyone is out having a good time lighting off fireworks and grilling, the 4th one of the more dangerous holidays with visits to the ER and calls to the fire department running high. Here are some safety tips to keep you, and your property safe, this 4th of July weekend.
Stay hydrated! The nice/hot weather means lots of outdoor times. The humidity adds to the heat, drying your body out faster. Be sure to add a bottle or glass of water between each adult beverage and keep a water bottle handy that you refill on the hour to stay hydrated.
Dry conditions lead to fires: If you are (or can) light off fireworks, be sure to have a hose or fire extinguisher ready in case something misfires or shoots off in the wrong direction. Dry conditions make it the perfect fodder for a tiny ember to create a fire.
Light fireworks correctly. Follow the directions on the package. Set it down on the ground, let an adult light the firework, and don't shoot them at each other, and NO SPARKLER BOMBS! No one likes to visit the ER, let alone on a holiday. Be safe.
Be courteous of fireworks in your neighborhood, especially around combat veterans. Fireworks can sometimes trigger PTSD in a combat veteran. Be cautious and aware of who lives in your neighborhood.
Make sure your pets are in a safe spot. The 4th of July is the biggest day for pets to run away and/or go missing. Be sure when it's time for fireworks to put them in their kennels or in a room where they can't run out of the house and go unnoticed by you.
If out on the water, use a safety jacket. Be aware of your friends at all times. A drowning person doesn't make a noise. Treading water for periods of time exhaust you quicker than you think. Even the best swimmer can get exhausted and start to drown. Also alcohol and swimming don't mix well either. Keep it on the shore.
DON'T DRINK AND DRIVE! If you are going to drink, get a DD or stay at your buddy's house. Be safe and drink responsibly.
Have a happy 4th everyone! Stay aware and stay safe. Now where are the hotdogs and tater salad?
Which fireworks are your favorite? Share with us below!