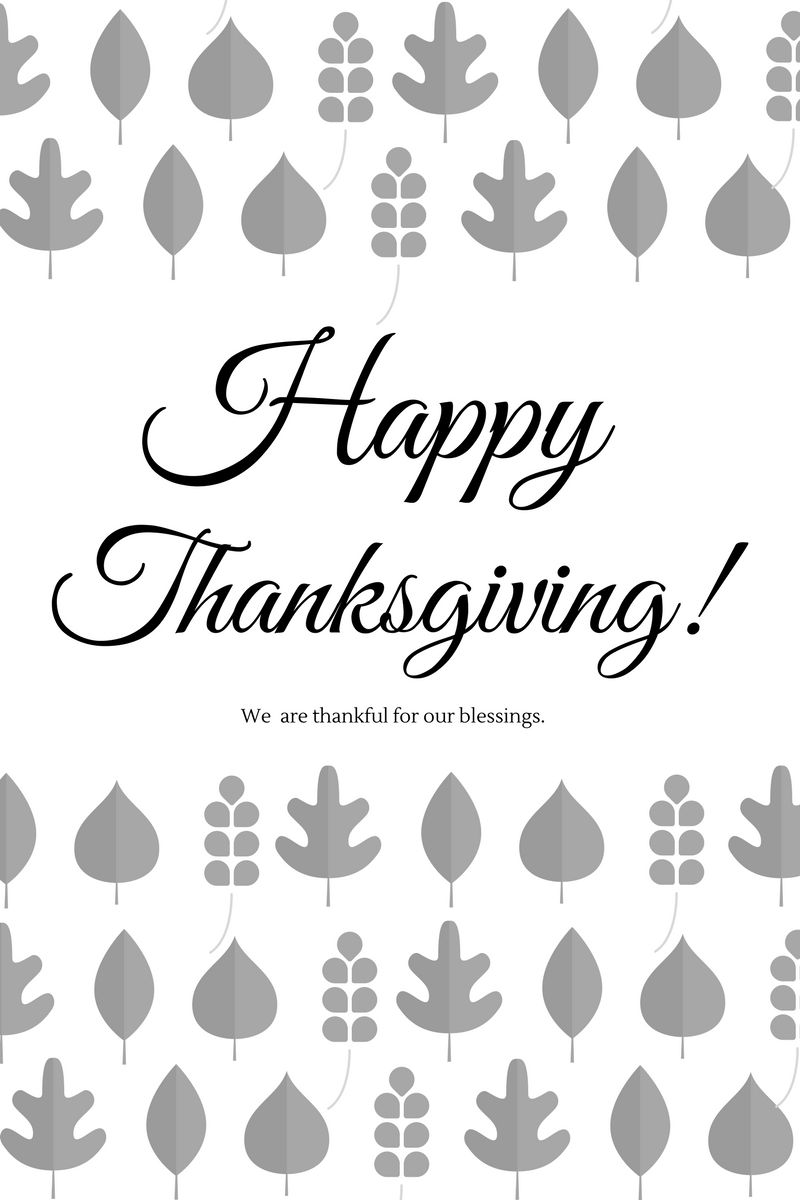 Next week is Thanksgiving Day and we are taking the time to reflect on our blessings and the many things we are thankful for.
We are thankful for you, our clients. We could not do what we do without you. You are what makes our job great. Thank you for choosing us as your Realtor. We love working with you and helping you find your next home or selling your current.
We are thankful for our families. Our families mean the world to us.
We are thankful for our community. Marshalltown is a great city and you won't find a more caring community. We are so thankful we were chosen as the chairs for the 2016-2017 United Way campaign. We believe investing in our communities makes a difference and we want to better and grow the one in which we live and work.
We are thankful for the career we have chosen. We are very blessed to run our own business and work with an amazing team at Coldwell-Banker. Thank you.
We are thankful for our military and police. Without our military's serving men and women we wouldn't have the great country we have today. Thank you for your service! We are thankful to have a great police force here and appreciate all they do to keep us safe.
Thank you, thank you, thank you. We have a lot to be thankful for as we sit down with family and friends to enjoy a great meal, while reflecting on the blessings given to us.
Happy Thanksgiving!