Hello Friends!
Spring is QUICKLY approaching, (yes it really is!), and if you are contemplating listing OR in purchasing a home, this is the time to begin the preparation. It is a process and we would love to walk you through every step to assure the best outcome for you and your family!
If you are ready to take that first step and list your home, please know that we offer a FREE Market Analysis. That's right - no strings attached for you to utilize our years of professional expertise in this field. We will show you the strength of the market and how if effects you and the direction that will bring the best price for your home.
Last month we shared a few steps for what to have in order if you are ready to purchase. This month we'd like to share a few important things to prepare for if you are ready to list your home, because with buyers, the FIRST impression counts!
Here are just a couple suggestions for you to use, helping you gain top market value. Please, call us when you are ready and we can get this ball rolling for you!
1. General Maintenance: Oil squeaky doors, tighten doorknobs, repair leaking faucets and toilets, replace burnt out lights, clean and repair windows, touch up chipped paint and cracked plaster.
2. Tidy Up!: Shampoo carpets, clean washer, dryer and tubs, clean stove, refrigerator and freshen bathrooms. Don't forget to clean the furnace!
3. First Impression: Clean and tidy entrance, polish door hardware, make sure doorbell is functioning and the home smells GOOD!
Call us today for any questions you may have, or if you would like to look at ANY MLS listing!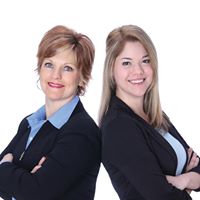 'The Agents You Need ~ The Team You Can Trust'