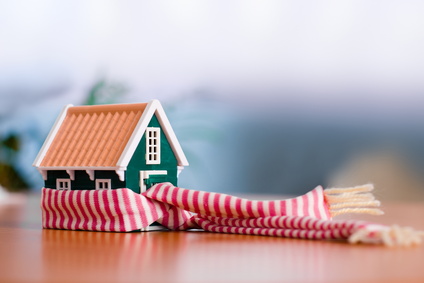 The thought of listing your home for the sale during the winter months might not seem like a good idea, especially if you live in the mid-western or northern states. However, there are several advantages to placing your house on the market during this time.
You'll have a "leg up" on the competition. While everybody else is waiting for warmer weather, you will have already prepped your home for a fast sale come spring. You have already cleaned, fixed repairs, and staged your home; creating a warm, inviting atmosphere.
You have already developed a friendly working relationship with your realtor. Your agent will know when the best times to show your home will be come spring. For example: those bay windows on the east side of the home will accentuate your living space in the morning, and your kitchen and deck on the west side of the home will be warm and inviting as the sun sets in the evening. They will also know your schedule, so they can show your home at the times that are convenient for you and your family.
You will be able to negotiate a better price. Buyers looking in the spring may think that they have time to shop around; however, your agent will light a fire under them by stating that the market is about to explode and they will want to offer on your home as soon as possible if they have found their dream home before other buyers swoop in and steal it!
List your home with the Fauna Nord Team for an easy, care-free sale!