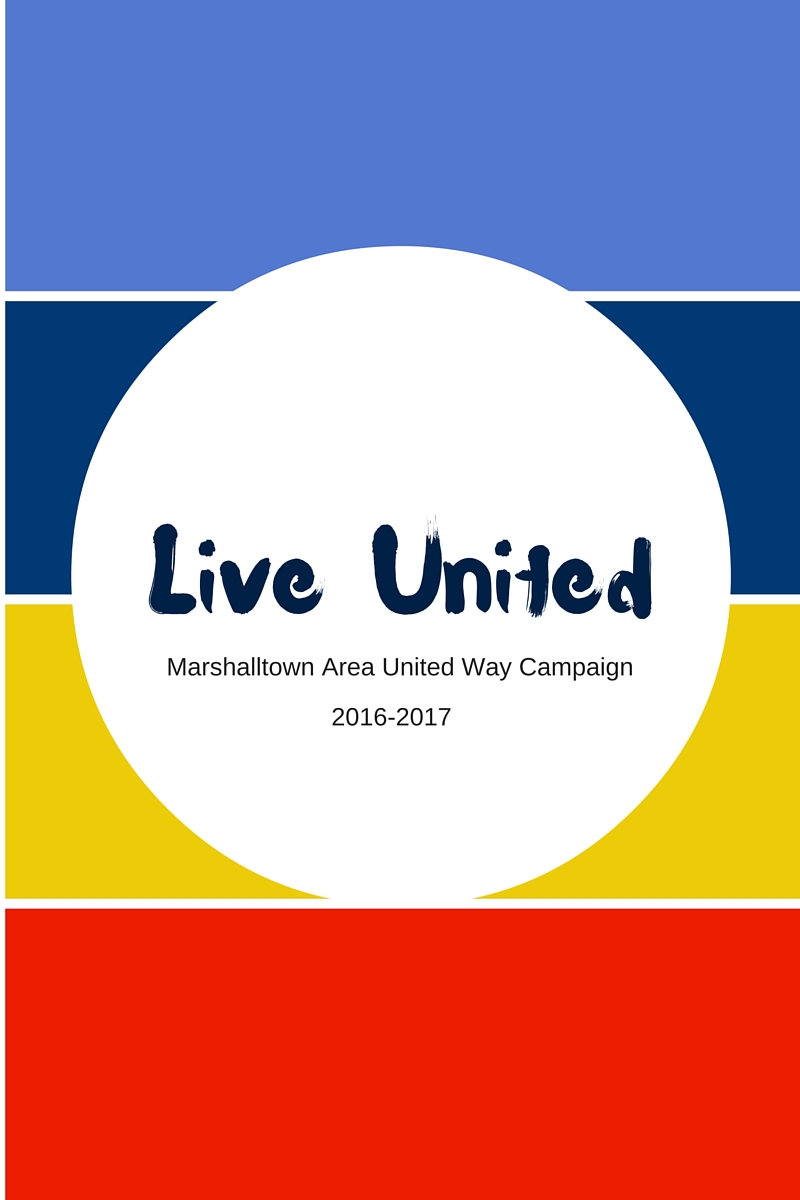 We are so excited to share with you some great news. We are the chairpersons for the Marshalltown United Way 2016-2017 Campaign! We can't tell you how excited we are to chair this and help make an impact in our community.
United Way is a national non-profit with local and regional branches. United Way focuses on three topics: education, health, and income. United Way serves as an umbrella group that provides funding to different member associations. These member associations are local community organizations that provide multiple services from child care to mental health and increased quality of life. Marshalltown Area United Way funds organizations such as Red Cross, Big Brothers Big Sisters - Heart of Iowa, Central Iowa Family Planning, Central Iowa Art Association, Center Associates, Marshalltown Public School Dental Program, and Child Abuse Prevention Services, to name a few.
As co-chairs our duty will to "be the face" of the campaign. We will be championing their mission and encouraging donations and volunteers. We will be attending speaking engagements at service clubs, radio broadcasts, teacher's in-service, professional associations, and businesses throughout the community.
99 percent of donations to Marshalltown Area United Way go directly back into the Marshalltown community. That's huge. Giving to United Way is a great way to directly impact your community, as the money goes to where it is most needed in the community.
We are just thrilled about this campaign as it's a great opportunity to better strengthen our personal ties to the community and strengthen the relationships within the community. Though we are both born and raised in Marshalltown, there are several needs we don't know about and this campaign will help us better understand these needs in our community and how we can fulfill that need.
"I'm hopeful that through this campaign I can encourage more young professionals to give directly back to their community through United Way," says Kelli. "The more we take time to invest and give back to the community the more we help each other grow and improve the quality of life within Marshalltown."
Though we are just in the beginning planning stages, there are events that we are looking forward to: the charity golf tournament in June, the official kick-off in September, The Power of the Purse in October, and the actual tally of donations.
We can't to share more of what we will be doing and the impact it will make on our community!
You can learn more at http://www.unitedwaymarshalltown.org/ or go their Facebook page.