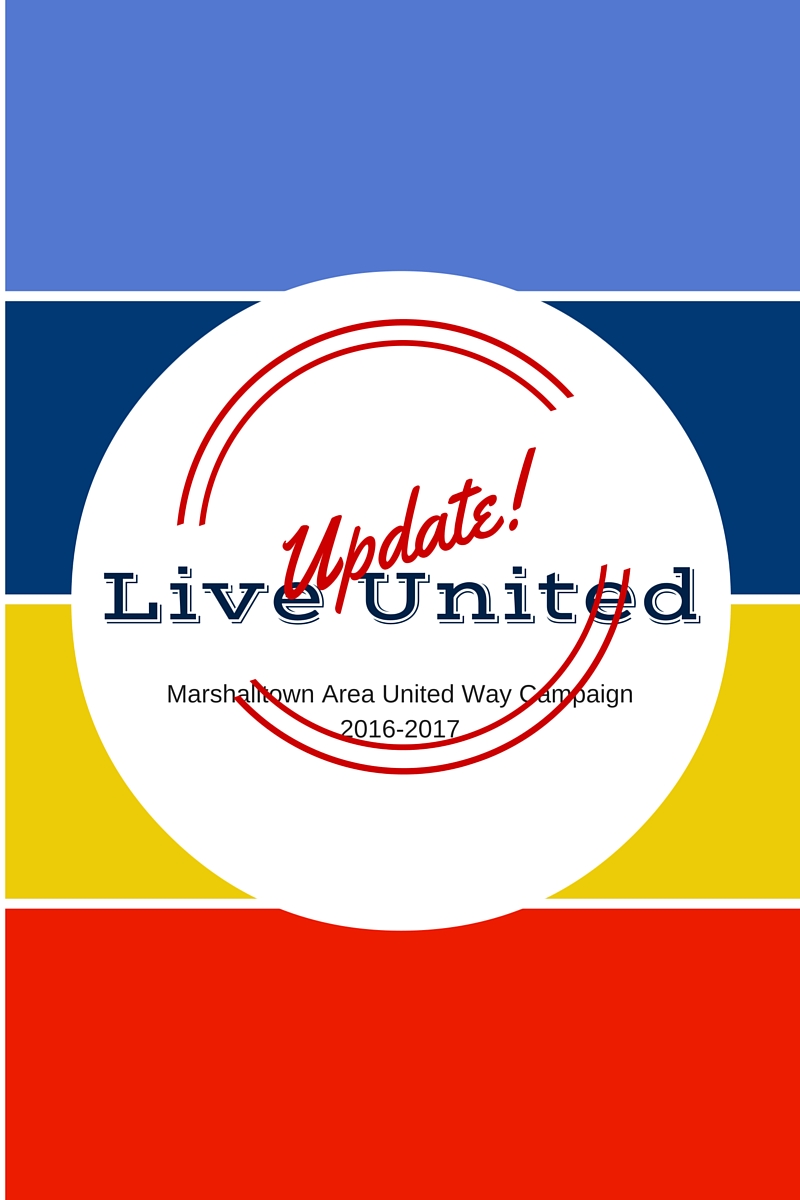 As you all know we were selected to chair the Marshalltown Area United Way 2016-2017 Campaign. We wanted to give you an update on what's been happening for the campaign.
All of our committee chairs have been set up, so they are raring at the bit to start fundraising and helping our local services United Way funds. On the 19th, we started our corporate visits and went to Lennox and Emerson Fisher. They went great and they are excited for this year's campaign. There are three big events that are coming up that we want to share with you and hope you'll participate!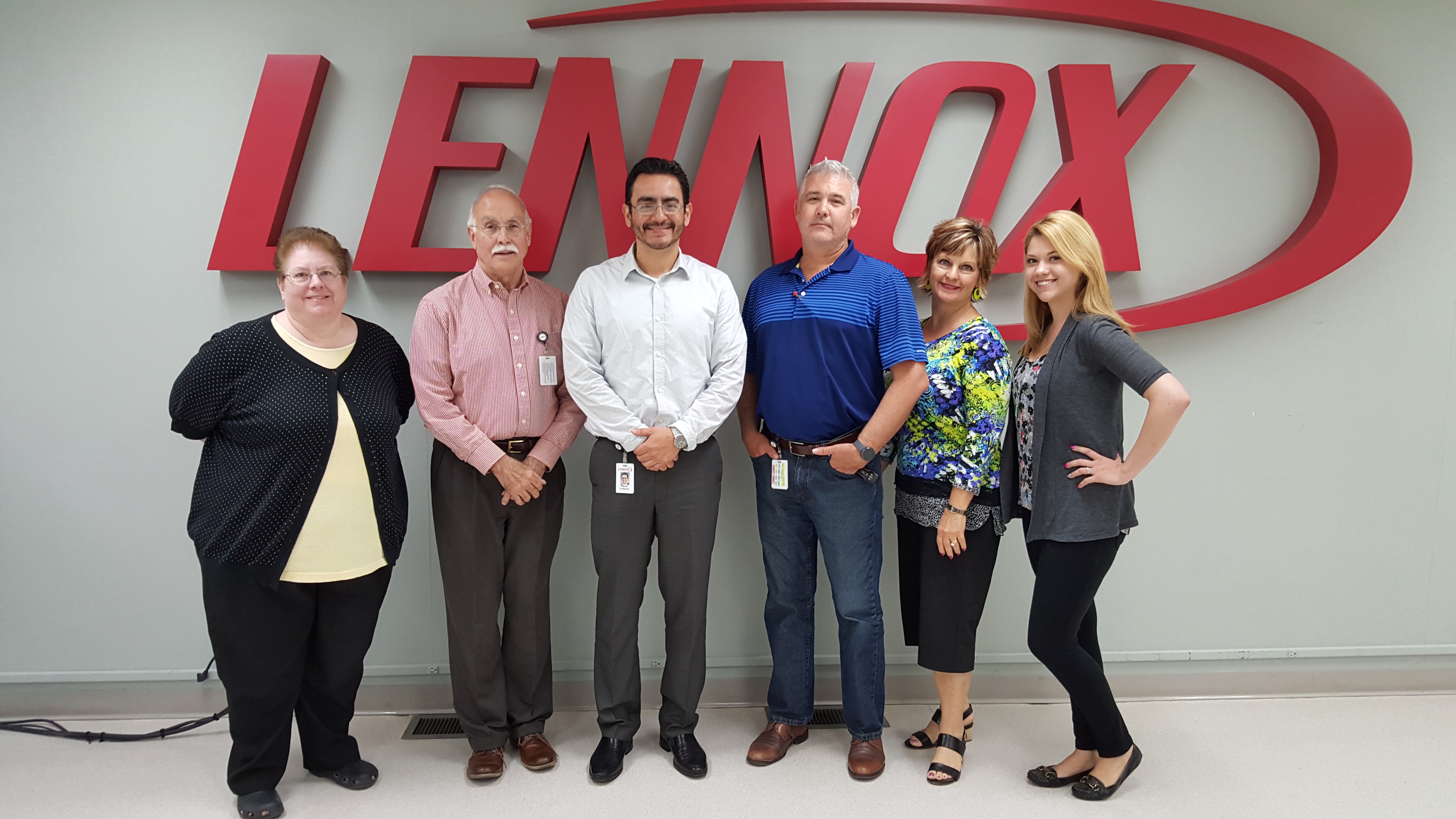 Marshalltown Area United Way and we chairs at Lennox. Thank you to Lennox for their donation.
The first is the Marshalltown Area United Way Charity Golf Tournament, June 23rd. This 4 Person Best-Shot Charity Golf Tournament is for everyone! Sign up your team now. Entry fees are $65/golfer and $15/person for half a golf cart rental. Early Bird deadline is June 1. Deadline for entry is June 15. This is being held at the American Legion Memorial Golf Course, 1301 S. 6th St., Marshalltown. If you have questions, please call or email PJ at the United Way office: 641-752-4688 or PJ@UnitedWayMarshalltown.org
The next event is the annual Power of the Purse, October 13. This annual purse auction gives 100 percent of the proceeds to United Way. Purses are donated by area businesses and individuals. These purses are new to homemade to vintage with retail prices of $10 to $1,000.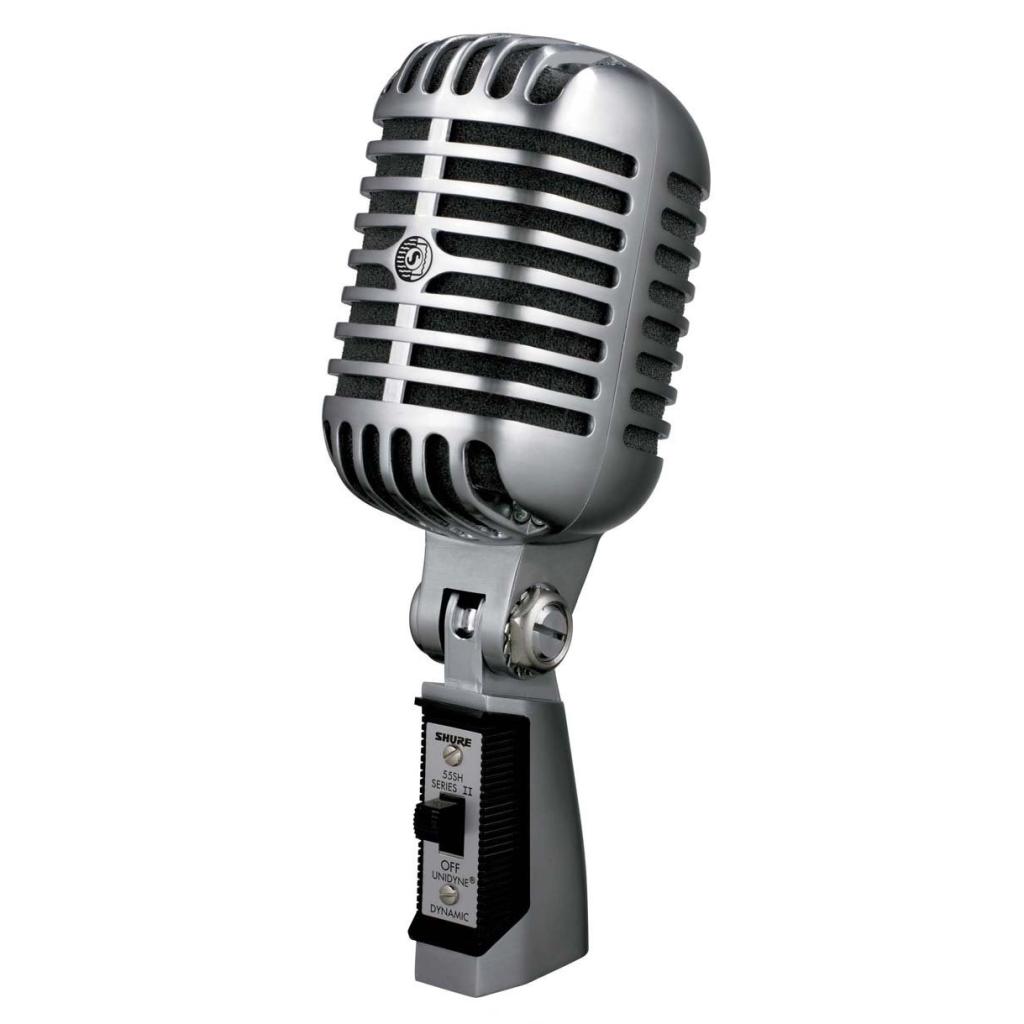 The third event is, November 4 and is sure to be spectacular! This is a first-time fundraiser of its kind. Titled Got Talent, this talent show is sure to dazzle. All proceeds go to United Way. Only 15 final acts will be performing at the November 4th event. Auditions will be September 27, 28, 29 from 6 to 8 p.m. at the Fisher Community Center. To register for an audition, email office@UnitedWayMarshallton.org. This will be one show you won't want to miss!
If you have any questions about these events or our involvement with Marshalltown Area united Way, email pj@unitedwaymarshalltown.org or us, fauna.nord@coldwellbanker.com, or comment below! How are you contributing to Marshalltown Area united Way?