We are super excited about this weekend's Linn Creek Arts Festival! We cannot wait to see all the art, meet the artists, and enjoy all of the food, craft beer, mead and activities! This year's festival is sure to be a fun time for all ages. The festival starts at 9:00 a.m. and continues until 5:00 p.m. at the Fisher Community Center, close to downtown Marshalltown. You can read all of the artist line-up at http://linncreekartsfestival.org and on their Facebook page.
The festivities do not end when the festival closes, they continue downtown! The theme of this year's festival is "Opening the Door to the Arts". To help celebrate this, the secondary doors to the downtown buildings on Main Street will be painted/decorated by local artists. This door artwork will stay up for an entire year. Vote for your favorite door at The Orpheum, the Chamber of Commerce, Marla's Headliner, and Zenos Pizza. Here is one of the doors by Brown Shoe Fit, completed by Missy Sharer: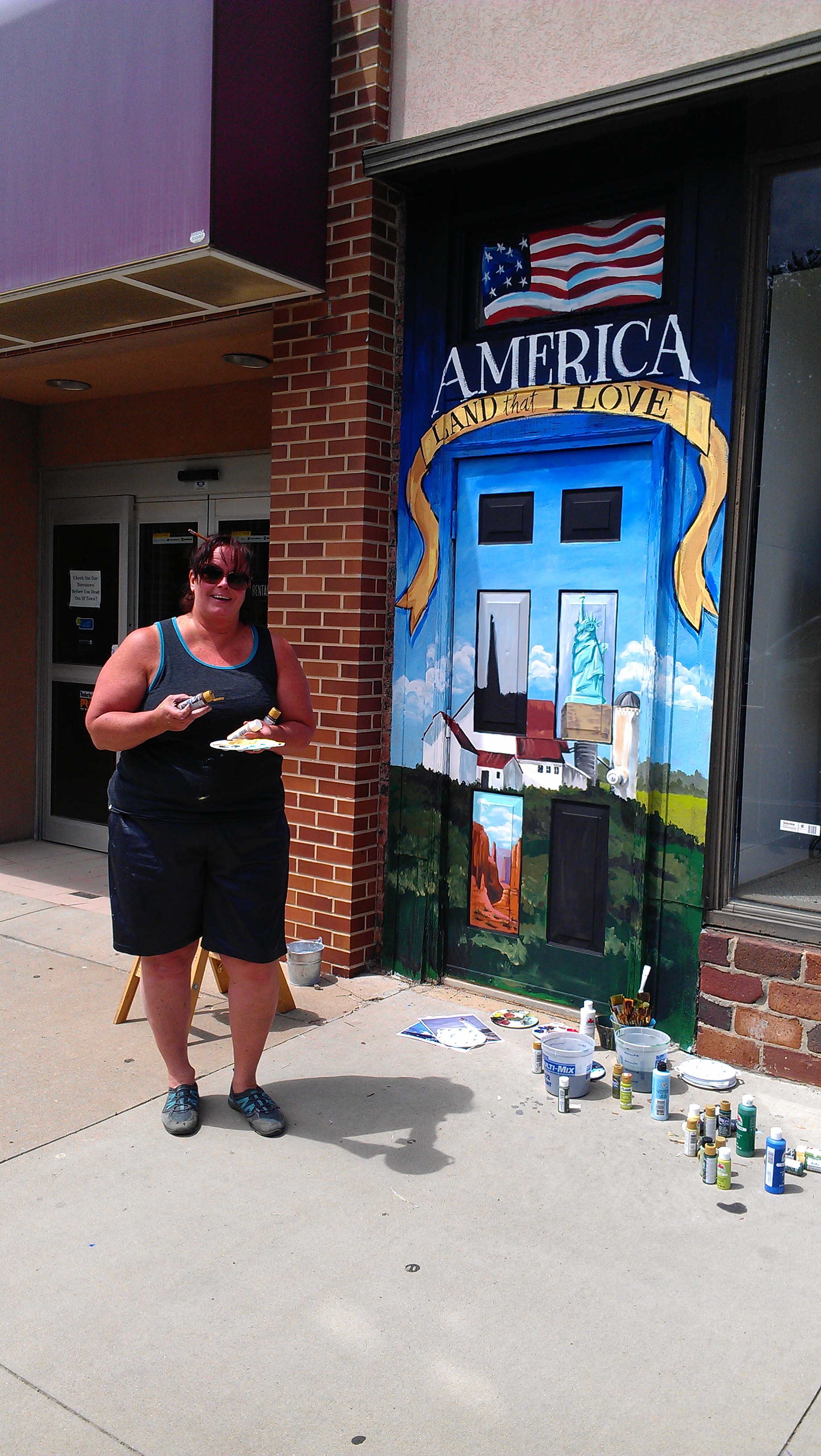 There are to be a total of 14 doors to be completed before the Linn Creek Arts Festival begins. Once you have had a chance to vote for the doors, go to the front of the courthouse, where there will be a street dance hosted by the Marshalltown Central Business District. We, the Fauna Nord Team Coldwell Banker are sponsoring the band Route 66! Come downtown for burgers, dancing, and fun. There will be a beer-garden set up for those who are of age.
Come support your community! Come for the art, stay for the fun. We can't wait to see you there!